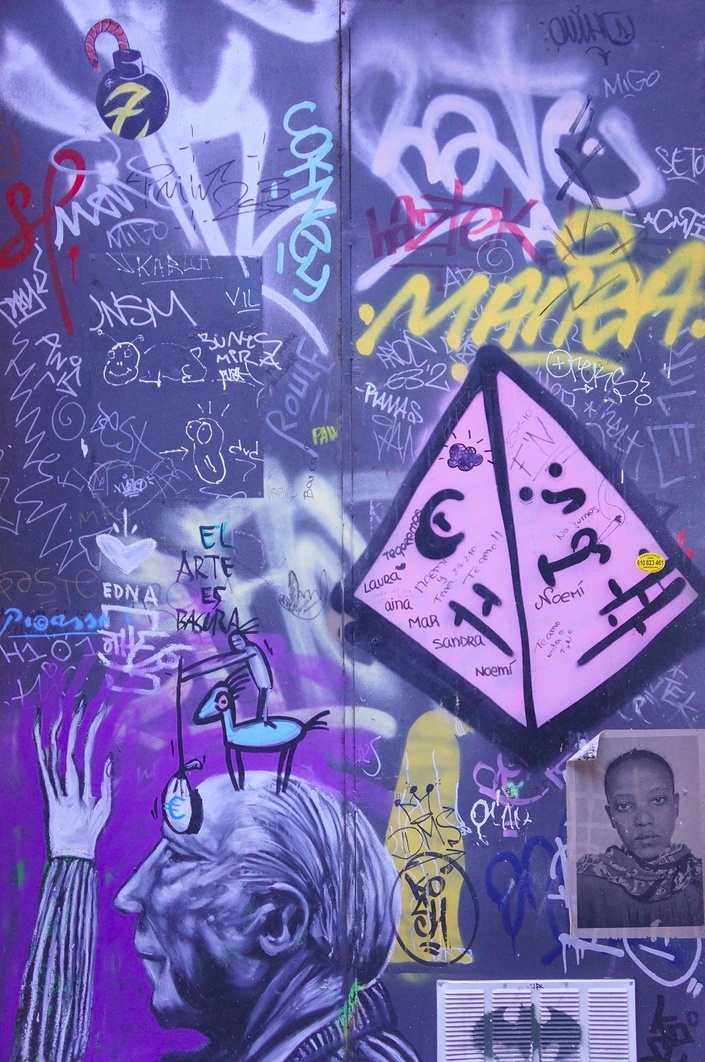 Teach Me How to WordPress
Launch Your Professional + High-Converting Business Website on WordPress Today
So busy that you can barely justify spending the time to read this headline?
Entrepreneurship is a wild ride. It involves wearing many more hats than you're probably comfortable with.
But it's definitely never boring.
When it comes to growing your company, it can be hard to justify spending too much time on any one strategy — you're already busy, you know, running your business. Besides that, when you try things that end up not working, it's seriously exhausting.
That said, it's hard to deny that an investment in building a professional online home for your business can reap great rewards. You're probably wondering what it takes (and how much it'll cost) to create something that will help you grow.
But... it's not about hiring the best (and most expensive) web developer. No, it's more important to build a website based on a thoughtfully strategy around its design, content, and functionality.
You might think that this process is so complicated that it's not worth even trying. But I can assure you that with the right direction, any savvy business owner can execute it.
Need guidance when it comes to managing a professional website that generates leads for your business?
WordPress powers one-third of websites on the internet and that number is constantly growing.
So... why do people love WordPress?
Once you get over the learning curve, WordPress is fairly straightforward to use. Technically, you don't need web development skills to make major website changes on your own. It's user-friendly, even for complete beginners.
Let's be real:
At some point in your career or professional life, you will likely have to interact with a WordPress website.
Wouldn't it be nice if you knew how to navigate it?
WordPress is open-source, meaning that it will always be free to use and modify according to your needs. Because it's possible to extend the core WordPress software for just about any type of website need, the user community is super welcoming to newcomers, generally available to help you problem solve.
What I'm trying to say is that you can definitely put in the work to learn how to use this platform, from a general standpoint, for free.
The difference between the free resources you can access and this particular course is simply that Teach Me How to WordPress is geared towards helping a new WordPress user who wants to use the software to quickly build a professional website for their business.
Furthermore, after taking this course, you'll be empowered to take over the day to day management of your WordPress website. By removing the expense of having a web developer on retainer, you can redirect your marketing dollars to things like:
Other business products or services you've been considering
Professional development and conference fees
Paid advertising efforts (PPC/Facebook Ads/etc.)
But one of the greatest benefits of teaching yourself how to create and update your own WordPress website?
Being empowered to make changes as they occur to you, instead of waiting for your web developer to become available.
Isn't it nice to be able to capitalize on a timely idea (in a timely manner)?
I've been featured on: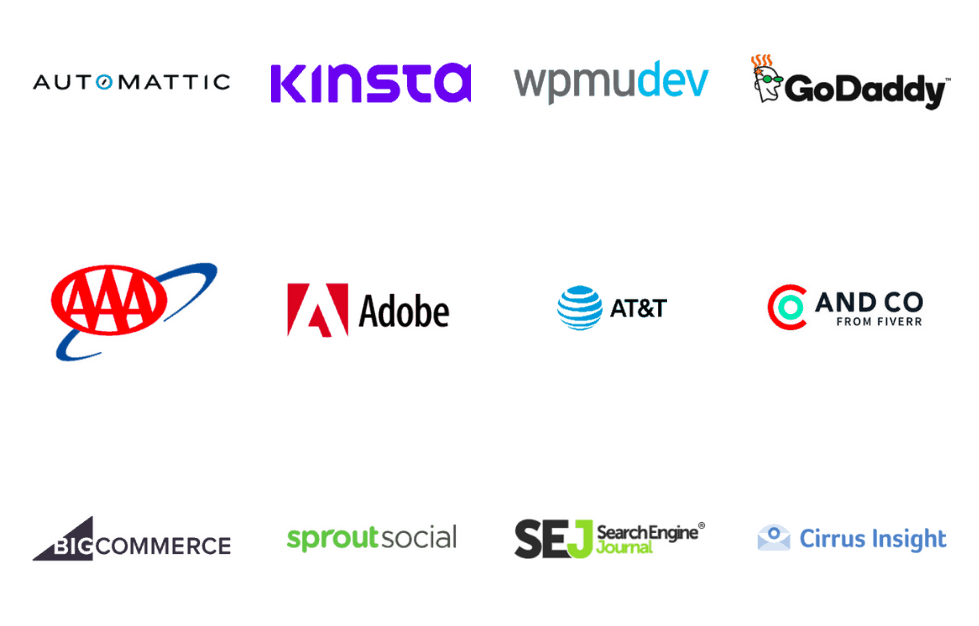 I'm Maddy Osman, and I've been designing websites since age 11.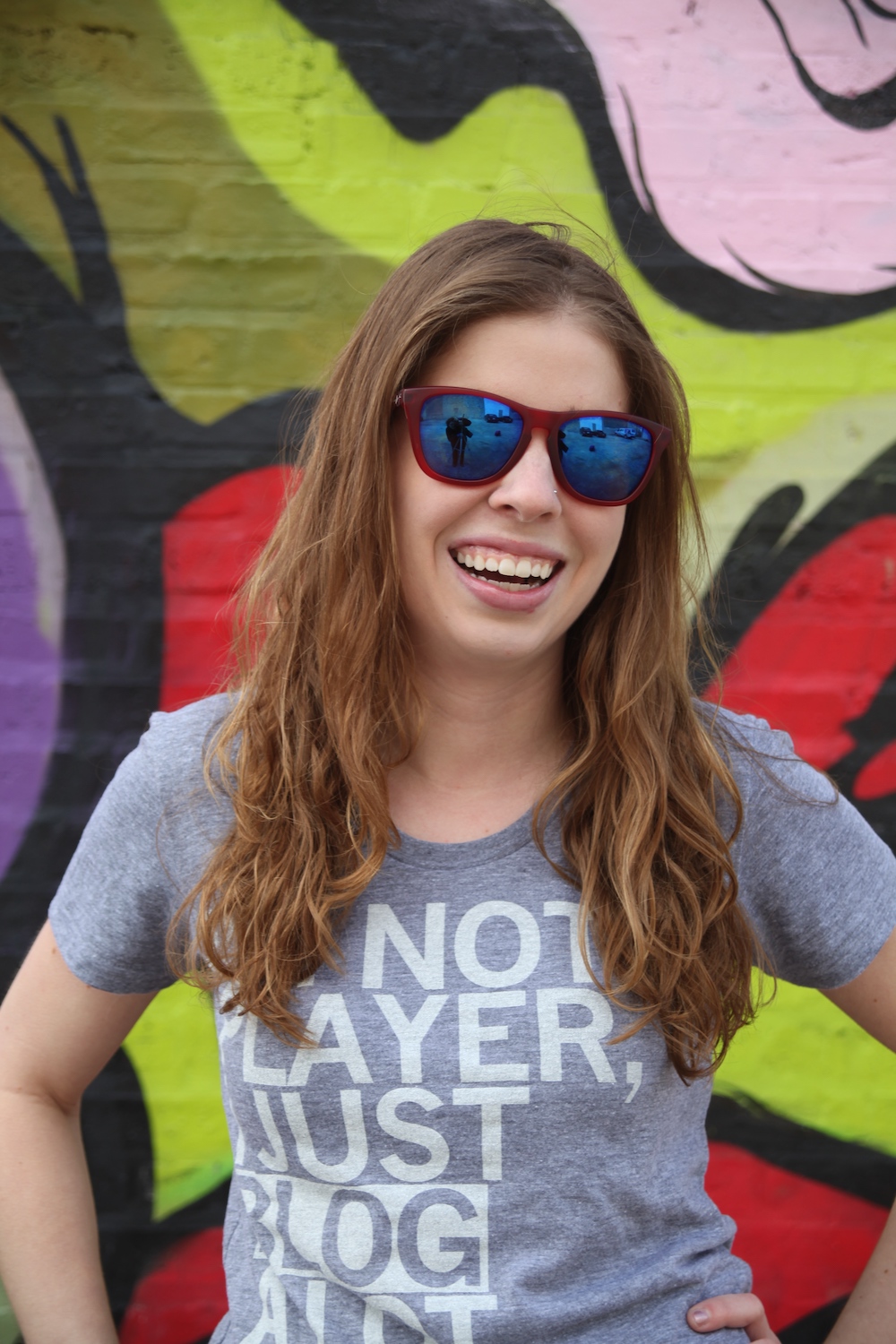 I created this course based on my own experience leveraging my website to build a six-figure content marketing business.
Throughout lessons and bonus material, I share advice for things like creating processes to reduce time on the phone with prospects who want to work with you, so that you can focus more of your time on doing the work people pay you for. Yes, a good website can help you automate lead generation.
But let me share why I'm qualified to teach you this material.
Now 28 years old, I've been designing websites since age 11. In high school, I won the regional high school business competition in the web design category twice. In college, I created websites for The University of Iowa's various student organizations, events, and even campus bookstore initiatives.
After gobbling up the opportunity to experiment with various content management systems, I found my one true love — WordPress.
Check out my business website, The Blogsmith and Tanks that Get Around for two examples of WordPress websites I've built, with completely different functionality.
Although I still design WordPress websites every once in awhile, I've discovered I'm better at teaching others how to make sense of the process. I write about WordPress for brands that include GoDaddy, BigCommerce, Kinsta, WPMU DEV, Pagely, Search Engine Journal, and even Automattic (the company behind WordPress), themselves.
I read a lot of WordPress publications to stay fresh with my article topics!
I've organized the local WordCamp Denver conference for the past three years, have spoken at multiple WordCamp events, and have also presented to multiple local area WordPress Meetups.
Basically, I'm obsessed with WordPress and how it can enable business growth. I frequently put myself in situations where I can interact with members of the community — especially those who are totally new to the platform. As a result, I've developed a good approach for getting ahead of issues.
You'll be happy to know that 1800+ students have already vetted my teaching ability on Skillshare.
Here are some of my most recent teacher stats on the platform:

"What will Teach Me How to WordPress help me to accomplish?", you ask.
I'm not interested in BS, overhyped launches. I've ranted about unethical course creators on my blog and it's one of my most popular articles.
I'm not going to try to pressure you to buy this course within a certain time frame by tempting you with fast-action bonuses!
That's not me.
Here's the bottom line:
This course is currently priced at the very fair price point of $25/month. You get immediate access to 12 different topics composed of multiple, in-depth lectures. Each month, you'll get access to new content that dives even deeper into creating a professional website — including advice around SEO and copywriting.
Here's a snapshot look at the major learning modules I've created for you:
How WordPress compares to other website builders
How to successfully navigate the WordPress dashboard
Guidance for customizing WordPress theme designs
Step-by-step instructions for setting up common website pages
A walkthrough for using the WordPress editor
How to extend WordPress functionality with plugins
How to work with other users on WordPress
Instructions for changing menu navigation structure & content
On page & technical SEO implementation guides
I'll periodically add new content to call attention to the major WordPress changes that impact you, so that this course will continue to provide value over time.
Honestly, the longer you wait to take action with this aspect of your business, the longer you'll have to make excuses for why your business doesn't have a website.
Or why the website you built on less worthy platforms isn't generating leads.
Is it worth letting days, weeks, or months go by without solving these problems?
If you're looking for a guide that can get straight to the point regarding how to use WordPress to quickly launch a profitable business website, then rejoice! Here it is. You've stumbled on a solution that costs less than a fraction of the cost you'd pay the average web developer.
Your time is valuable — buy some of it back by investing in this course. The time you spend learning how to navigate WordPress will absolutely pay off as you manage website changes for your business over time.
So… are there any bonuses?
I've got good news.
These bonuses are built in, with no expiration timer for gaining access!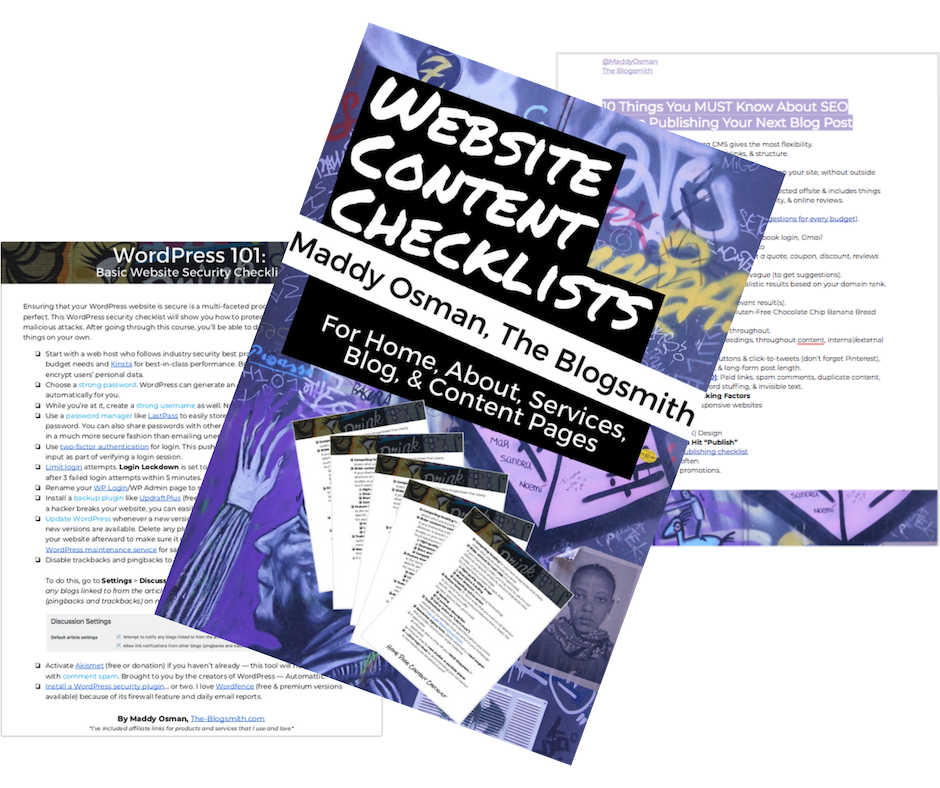 In addition to instructional video content, Teach Me How to WordPress includes these actionable bonuses that will help you with important finishing touches for building a flourishing business website:
Content creation checklists for website content (Home, About, Contact, Services pages)
Reference glossary of WordPress-related terms
WordPress security checklist
10 things to know about SEO before publishing your next blog post checklist
Technical SEO resource list
WordPress community resource list
Course Curriculum
Introduction
Available in days
days after you enroll
#2: Navigating the WordPress Dashboard
Available in days
days after you enroll
Ready to move forward?
With an investment of $25/month, you'll gain instant access to this course and the bonus materials detailed above.
Is there a better time to take your business to the next level?
Got questions? Here's what people usually ask:
If we were having a face-to-face meeting, I'd probably be taking questions from you while going through these course details. Since we aren't, let me share some of the most commonly asked questions about this course, with my answers:
Q: I've never used WordPress — will I be in over my head going through this course?
A: Absolutely not. I created this course with a beginner user in mind. We'll go over every relevant WordPress dashboard detail so that you feel confident when it comes to using WordPress on your own.
Q: What can I expect to accomplish at the end of this course?
A: After completing Teach Me How to WordPress, you'll know:
Everything necessary to confidently navigate the WordPress dashboard
How to create a basic WordPress website for your business
How to make simple design and content edits
Advanced technical SEO tactics (and how to implement them easily with plugins)
Page structure and content best practices to increase conversions
...and so much more!
TL:DR;
Teach Me How to WordPress guides you through everything you need to know to launch a conversion-oriented WordPress website.
Q: How long will I have access to the course?
A: You have access to the content contained in this course for the low price of $25/month! Each month, you'll get access to new sections that dive deeper into the process of creating a business website that helps you land dream clients.
Q: What if I am unhappy with the course?
A: We would never want you to be unhappy! If you are unsatisfied with your purchase, contact us in the first 30 days and we will give you a full refund.
Q: Do I really need another online course?
A: Like I said earlier, you could definitely take your time to gather a lot of this information on your own — at least when it comes to learning how to use the WordPress dashboard.
But my online course takes a more specific approach to using WordPress for building a business website, tying in my own experience using my website to successfully build my client list. If this is the type of help you're looking for, you'd be hard-pressed to find this expert advice packaged in a similar format. That's a big reason as to why I created this course in the first place!
Q: What if I don't like your teaching style?
A: I hope that's not the case! But you can grab a preview of what to expect by checking out my Skillshare classes.
Q: Will this course solve all of my business problems?
A: Hell no. The only one who can do that is you. I'll give you a map for creating a strategy around using your professional website to help you grow, but ultimately you need to put in the work in order to find success.
Q: $25/month seems expensive.
A: It's really not for what you'll have access to.
Specifically, you get over 6 hours of video materials to help you solve almost any major problem that you may encounter, with tons of actionable bonuses. Instead of investing in a web developer, DIY your website with expert guidance for $25/month.
I'm not saying that you won't have to call in a web developer for adding complex functionality to your website or to handle weird issues that you can't troubleshoot on your own. But it's certainly more affordable to hire a web developer for small fixes than an entire website design and regular maintenance.
100% refund: My 30 day, risk-free guarantee
You get 30 days to work through this content risk-free.
I hope that you'll go through this course and discover even more value than what I've shared with you here. For any reason, if you're not satisfied within that time period, get in touch for a 100% refund.
My students are action-takers
You don't have to take my word from it.
Allow them to speak for themselves: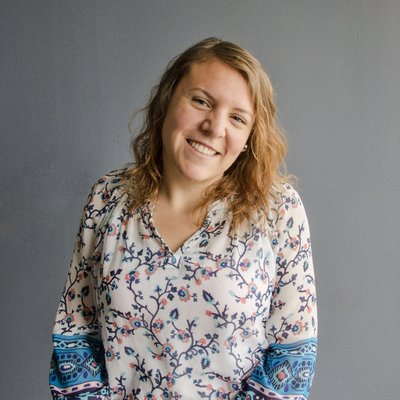 "Creating a website can be overwhelming and extremely daunting, which is exactly how I felt as I looked at my WordPress site.
I knew I did not want to hire anyone to build me a site, so I began to search for a class to help me create my website. I stumbled upon Maddy's class, Teach Me How to WordPress, and it was the perfect solution to my problems!
Maddy does a great job breaking down each section, answering questions before you have time to ask them, and teaching users how to optimize and make the most of their website. She uses screenshots and other visuals that are easy to follow along with.
I would highly recommend using two windows so you can follow along with everything she is explaining, on your WordPress dashboard. The class is all encompassing, explaining all the different pieces you'll want to know how to interact with.
In one video, Maddy was teaching me how to use and embed social media tracking pixels on WordPress. In another video, she taught me how to make and review website changes before pushing them to the live website.
If you're looking for guidance to build a website, look no further than this class! You will continue to refer back to it, rewatching the sessions whenever you're ready to optimize another part of your website."
- Samm Mammoser, MBA
Here's what students are saying in reference to one of my popular Skillshare classes: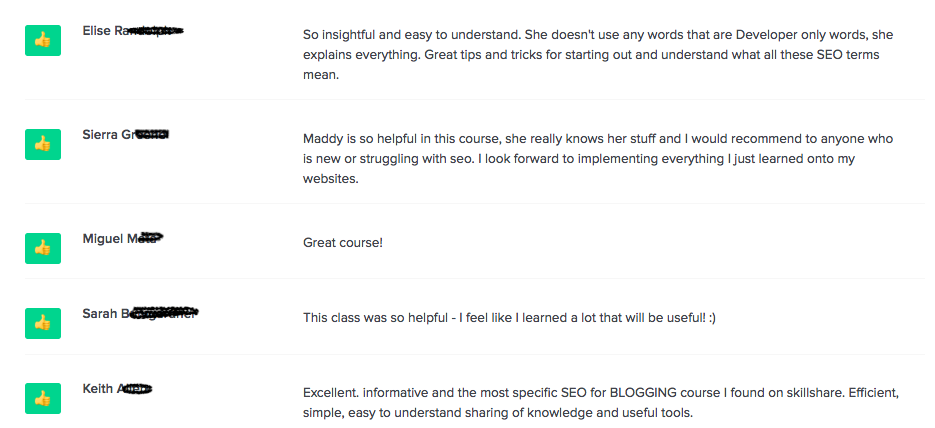 Ready to finally build that business website?
Make sure you do it right the first time.
I honestly believe that my purpose is to help people build businesses that empower them to enjoy flexibility and create a good work/life balance. Let me share what's worked for me to personally accomplish this, through an actionable framework that's relevant to any small business website.
Applying the information that you learn in this course will take your business to new heights.
If you're ready to get started, I'm excited for you! There aren't many hurdles left between you and a professional business website.
The time for action was yesterday. The second best time? Today.
Don't wait for days to become weeks, and weeks to become months. Plant the seeds to grow your business today and your reward will come sooner than you might expect.